Board member, Rebecca was recently nominated to swim with sharks as part of her Brave the Dare challenge for The Reading Seed.
This year and last year board members from The Reading Seed have taken part in a challenge in order to raise money for the projects that they support in a fun and lighthearted way to bring awareness to the organisation and show that they are just ordinary people who are just trying to make a small difference in the world!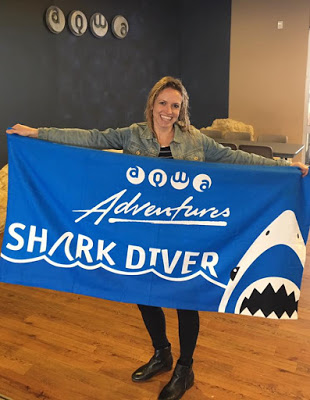 The idea behind the dare is that each board member has to get people to support their dare and reach the target of $500 before their dare will go ahead. So far this fundraising challenge has raised close to $3500.
The swim with sharks dare was not very popular with Rebecca and it was quite out of her comfort zone. On a cold winter morning in Perth with the help of AQWA in Hillary's Australia Rebecca completed her dare.
Rebecca commented that "it was an awesome experience but extremely chilly water in the middle of winter! Thanks to everyone who made generous donations for the kids to make this possible & for my cheer squad watching on today. Amazing support!"  
Well done to Rebecca in achieving this goal and completing her dare. The money raised from Rebecca's dare will go directly to The Charity Club in Langkawi, Malaysia to support The Reading Seed's School Support Project that will help seven children go to school every
day!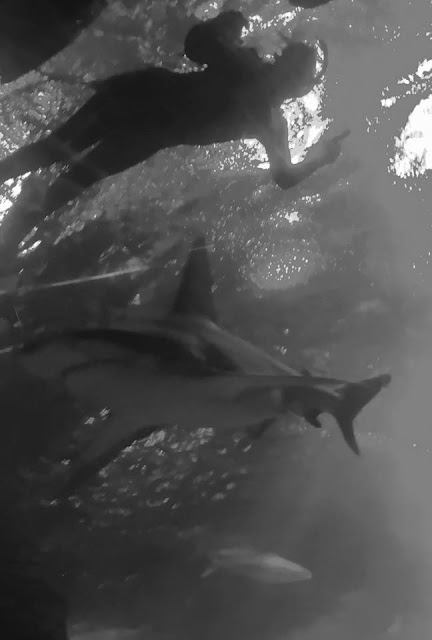 Thank you to everyone that supported Rebecca, with donations and by simply being there on the day, she really appreciated it!
Board members, Liz and Mike are still to complete their dares and this will occur over the course of the remainder of this year!
If you would like any further information about Rebecca's dive or the Brave the Dare challenge in general please contact us through the website or at: info@thereadingseed.org.au